SYNERGY Classic concealed Drain - Smart & Modern Tile / Marble Insert Floor drain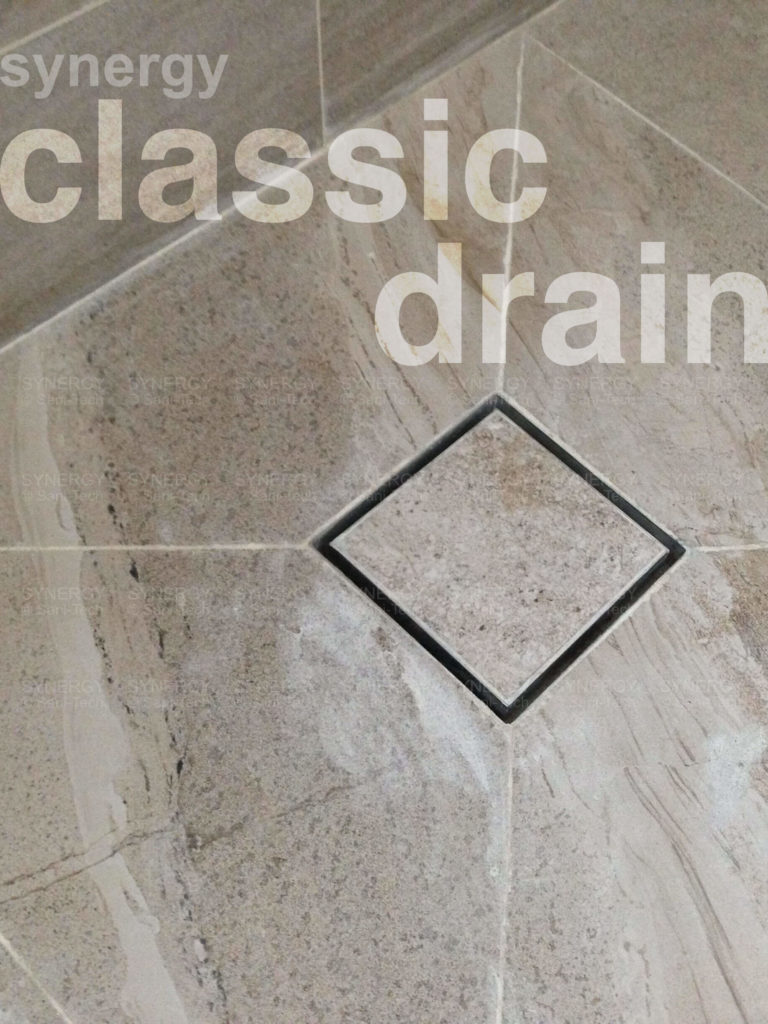 The SYNERGY™ Classic Drain is a smart concealed drain solution for the modern living space. It is most appreciated by developers, home-owners and top-tier designers who value a uniform 'clean-look' flooring, where the drainage floor trap is recessed and laid level with the surrounding tile / marble / mosaic flooring. This uniformity minimizes any interference to the beauty of the flooring, whilst maintaining practical functions of effective water drainage.
A pioneer of the modern concealed floor drains, the SYNERGY™ Classic Drain series has been a market leader in Singapore for over a decade, and we are proud to have helped transform an industry which previously relied on conventional traditional PVC/
stainless steel floor trap/waste gratings
.
Today, the SYNERGY™ Classic Drain is the trusted choice for stainless steel (SS-304 and SS-316) concealed drains in high-end projects across Singapore (ranging from residential to commercial and public infrastructure) with an unrivaled project reference list
To ensure our SYNERGY Classic Drain remains the market-leading choice, our in-house engineering team based in Singapore relentlessly continues to research and refine the product, now into its 4th generation, with accompanying intellectual property protection through various Registered Designs filed in Singapore.
In 2018, we are especially proud to introduce our SYNERGY™ Linear Drain, a custom-made elongated version of the square-shaped Classic Drain — bringing a new level of design excitement to bathrooms and interior spaces alike.

For more information, kindly request for a catalogue.
Prestigious Projects using SYNERGY Classic Drain

(full reference list available upon request)
Boulevard Vue
City Gate
D'Leedon
DUO Tower & Res
Frasers Tower
Funan Mall
Gardens by the Bay 
Gramercy Park
JW Marriott Hotel
Leedon Residences
Marina One
National Gallery 
New Futura
OUE Twin Peaks
Ritz Carlton Residences 
Rivière
Sentosa Cove (various projects)
Sculptura Ardmore
The South Beach
W Hotel Sentosa
& many more in our full reference list
Request a catalogue for more information